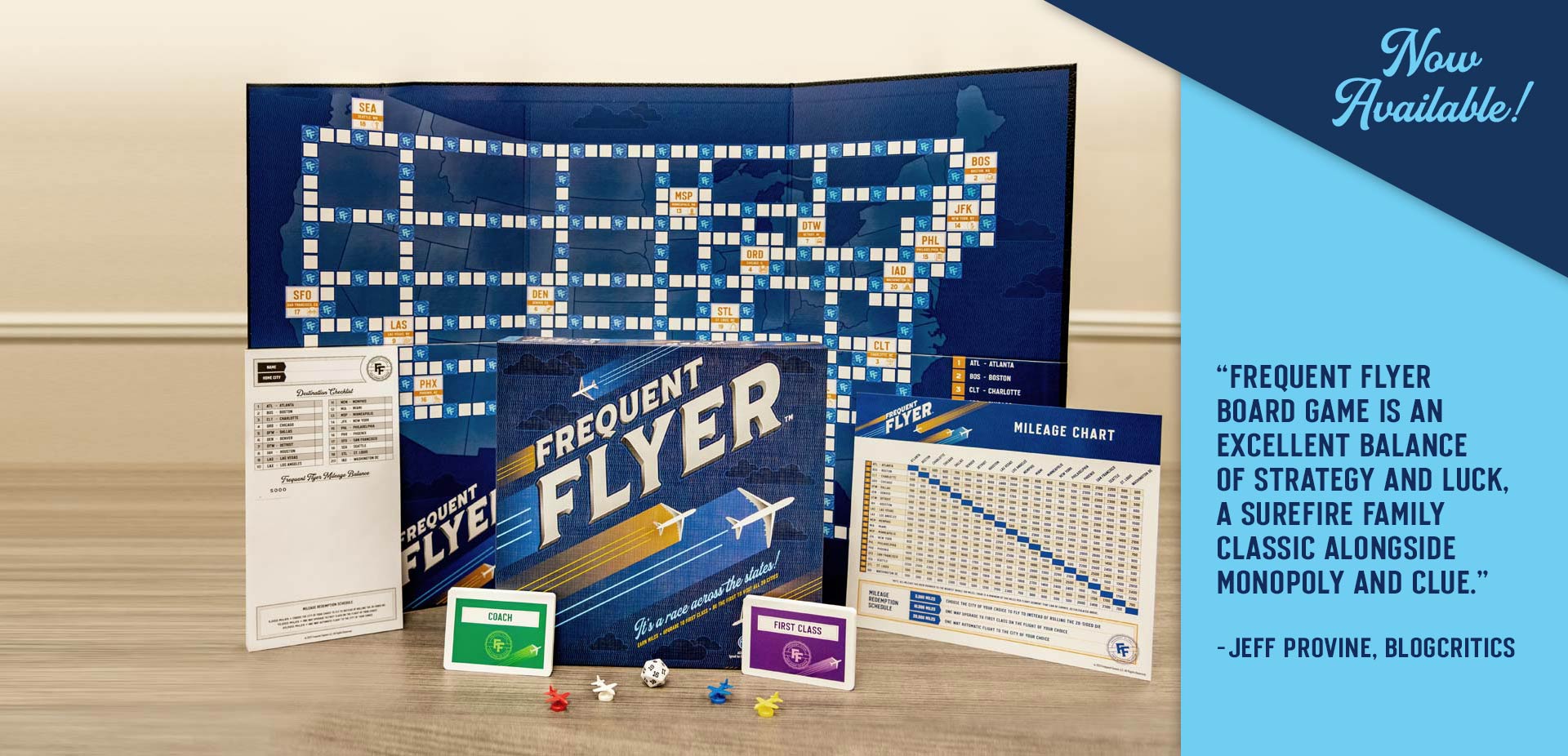 ---
Watch to learn more about Frequent Flyer: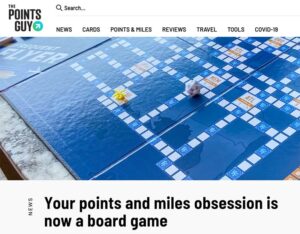 WE'RE IN THE NEWS!
"Your points and miles obsession is now a board game If you're a regular The Points Guy reader, it's assumed (and we're not judging) that you are as obsessed as we are with the game of earning and redeeming airline points and miles. We all live for the thrill of the chase to get that ultimate redemption. And now there's a new board game that allows you to fulfill your biggest points and miles-earning fantasy — Frequent Flyer. The game, at $34.99 (Amazon or this website), is the brainchild of David Horowitz, who in his day job runs a venture capital firm called Touchdown Ventures."
---
Introducing Frequent Flyer
a brand new board game for the whole family!
IT'S A RACE ACROSS THE STATES!
Earn Miles – Upgrade to First Class – Be the First to Visit All 20 Cities

Do you like to travel? Then this is the game for you. You and your opponents will challenge each other to see who will be the first to visit all 20 U.S. cities in this family friendly and educational board game.
First, choose your home city and start flying around the country. You will earn frequent flyer miles for completing each flight. The longer the flight, the more miles you earn. Use your miles to choose your next destination or to upgrade to first class for a better flying experience.
Frequent Flyer™ is a game of strategy. Save your frequent flyer miles or use them? Stay on the west coast or travel back to the east coast? Upgrade to first class or stay in coach?
The first player to visit all 20 U.S. cities and return to their home city will be the winner.
Good luck and safe travels!
---
Do you have the Frequent Flyer game and LOVE IT?
Earn Miles
Use the mileage chart to track how many miles you earn upon arrival at each new city.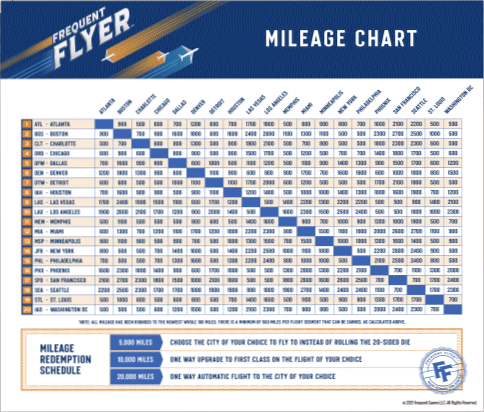 Get a Boost or a Setback ...
Draw a card when you land on an icon – either COACH or FIRST CLASS depending on what kind of flight you're on – and get a boost or a setback.

Upgrade to First Class
Move DOUBLE the number of spaces on the board for your entire FIRST CLASS flight and choose from the FIRST CLASS cards when you land on the icons.

Be the First to Visit All 20 Cities
Mark off the cities on your destination checklist as you visit each airport and add up the miles you receive for each city.
For more detailed information and the full rules visit HOW TO PLAY:
HOW TO PLAY
"Super fun. Very clever game. The excitement of traveling by plane to different destinations. Cool strategy game in a fun air travel theme."
– Greg W.